Can't make it to the course today because of bad weather or a long day at work? Well, you can still experience the joy of golf without even putting on your golf shoes by enjoying one of these classic golf movies in the comfort of your own living room.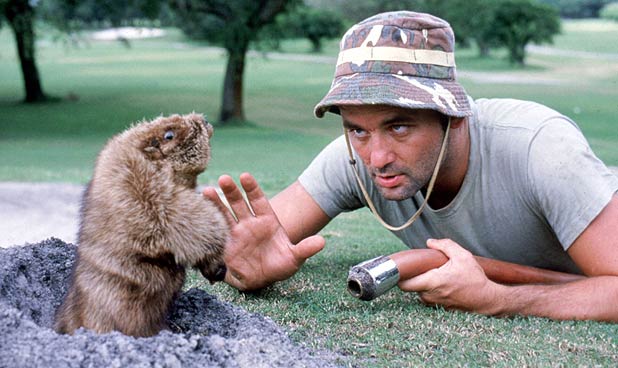 Caddyshack is a 1980s comedy starring Chevy Chase, Rodney Dangerfield, Ted Knight, Michael O'Keefe, and Bill Murray. The film takes place at an exclusive golf club, probably a little more eccentric than your own (depending if your groundskeeper has an unhealthy obsession with a gopher or not). Director Harold Ramis sinks a perfect hole in one with Caddyshack's side-splitting, wacky humor. The film became a model for other teen comedies of the early 1980s and was followed up by a sequel Caddyshack II.
Tin Cup (1996) is a romantic comedy about a former golf pro (Kevin Costner) who attempts to revive his golf career, in order to qualify for the US Open and steal his rival's girlfriend. Kevin Costner probably does such a great job depicting a golf-pro because the guy can actually golf! He is ranked number 39 in Golf Digest's "Hollywood's Top 100 Golfers."
The Legend of Bagger Vance (2000) is about a talented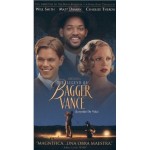 amateur golfer (Matt Damon) whose life becomes disrupted when he is deployed oversees and faces the horrors of World War I. He comes back home feeling defeated and has given up on golf, until he meets a mystical caddy (Will Smith) who motivates him to win back life and game.
The Greatest Game Ever Played (2005) is one of the few golf films that provides a historical perspective on golf through its portrayal of the groundbreaking 1913 US Open. The movie stars Shia LeBouf as 20-year-old Francis Ouimet. The movie shows the young golfer become the first amateur to win US Open and defeat his golf idol.