MyScorecard's You versus the Pros performance report offers you the ability to compare your skill against your favorite PGA and LPGA professional.
But how good do you have to be to graduate from Q-School?
We've run the numbers for the 2010 PGA and LPGA tour season in terms of 3 of the most often tracked statistics: Driving Distance, Greens in Regulation, and Putting.
Driving Distance
Averaging 315+ yards per drive, Robert Garrigus is far and away the longest driver on the PGA tour, with Bubba Watson leading the rest of the pack. But do you have to be a 300+ yard driver to be on the Men's Tour? Not quite so. The vast majority of PGA tour players drive between 280 and 300 yards – but you'd better be at least 275 or longer if you want to play on the tour.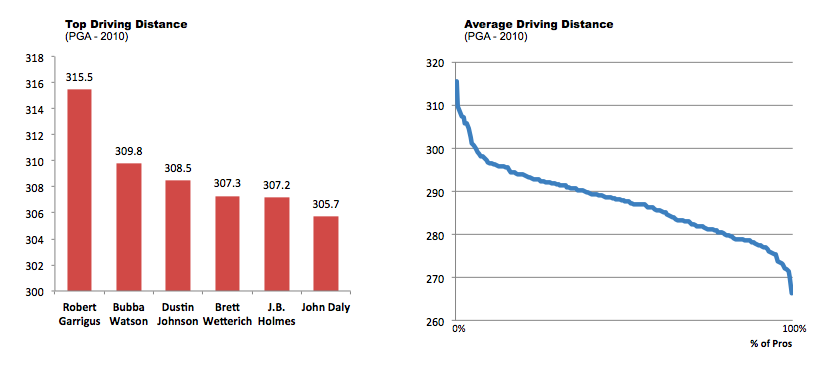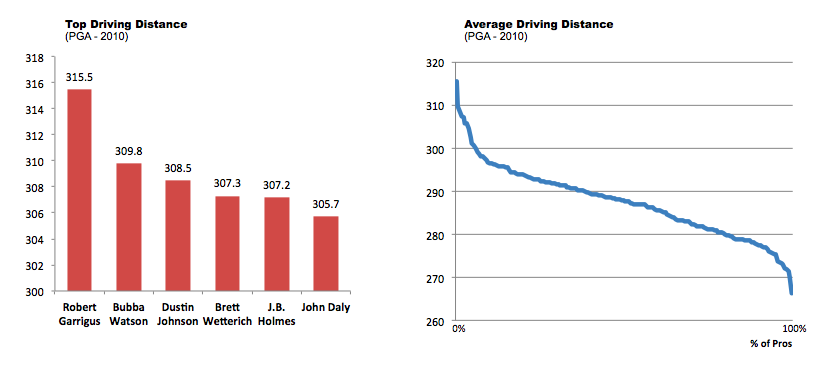 Greens in Regulation (GIR)
In contrast to the Men's tour, it is the LPGA pros that lead in GIR accuracy. Continue reading "How do you compare to the best?"