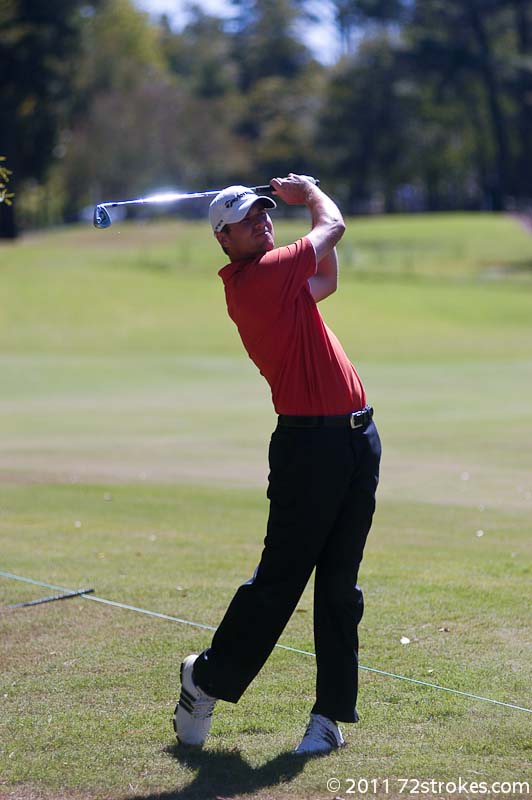 During the 2010 final round of the AT&T National, Sean O'Hair, hit a wayward drive on the 18th tee and nailed spectator Chris Logan the temple. Normally that's not a good thing, but getting hit in the head ended up saving Chris's life.
It turns out that when checking Chris for a concussion doctors noticed a lump in his throat that turned out to be Thyroid Cancer. Luckily it was caught early and Chris is now cancer-free.
Because of the concern of a head injury, the tournament medics rushed him away and Chris never actually got to meet Sean after getting hit. However in the mid 2011, he was finally able to meet Sean in person and thank him for hitting him in the head and saving his life.
I'm guessing that's probably the first (and last) time O'Hair will get thanked for hitting somebody in the head with a drive.
Derek @ 72strokes.com