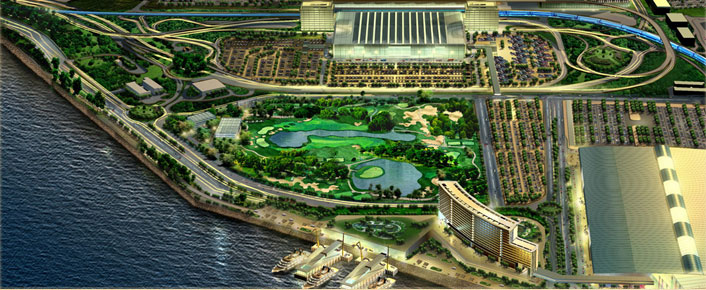 Finally, a solution to stressful and boring airport delays: a golf course at the terminal. Next time your business or vacation trip takes you through Hong Kong International Airport, stop by SkyCity Nine Eagles Golf Course, conveniently located outside one of the terminals. The nine-hole course has all the amenities of your country club back home, including floodlights at night and even a hole in the middle of a lake. Travelling light? You can rent everything you need to play a good game, like shoes, clubs, and caddies.
The Nine Eagles Course is a architectural feat. Not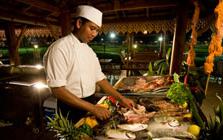 only designed to challenge, built it was also built to be eco-friendly and beautiful. The course achieves USGA standard with its gently rolling hills and abundant bunkering. It is made up of seven Par 3 holes and two Par 4 holes fit for beginners, experts, and everybody in between. The clubhouse brings together what you would expect at your club at home, including a pro-shop and changing room, with a taste of Asia. Enjoy traditional Thai fare by eating outside to savor both the tastes and views of the East.
Sold on this one of a kind travel experience? It's affordable too. Playing Nine Holes (just enough time on a medium layover) will cost you US$50 on weekdays and US$70 on weekends.