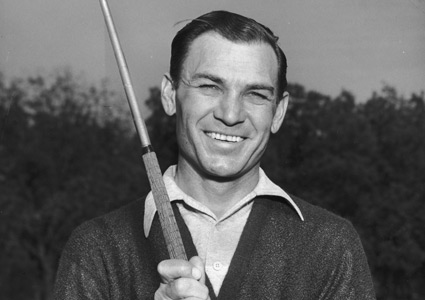 As we enter a new year, I thought it interesting to recollect on the zen of Ben Hogan. There are hundreds of stories that depict Ben Hogan as a man of many sides: harsh, determined, exact, closed, detailed, mysterious and even humorous — in the right circles.
Regardless of popular perception, there is arguably no other man in the history of the sport who understood his game and golf better. Except for a few films, interviews, and one of the most popular instructional books, Hogan left us little to study. This post is focused not so much on the tangibles he left, but more on what we can learn from the golfer and man that was Hogan and how we can apply it to our game and life.
Have clear motivation early on.
In a 1987 Golf Magazine Interview, Hogan was asked, "What was it that drove you so hard? His answers were clear and short:
"Three things. One, I didn't want to be a burden to my mother. Two, I needed to put food on the table. Three, I needed a place to sleep."
Hogan was $86 dollars away from giving up the game. Luckily for the golf world, he earned a couple hundred dollars that week and his career continued.
After he became settled and more comfortable financially, he didn't allow for life's luxuries to deter his focus.
GOLF Magazine: Once you and your family were eating well and sleeping comfortably, then what drove you?
HOGAN: Pride. Determination. I saw an opportunity. And when you see an opportunity, you practice and work, at least from sunup to sundown. Continue reading "Lessons in Being A True Golfer From Ben Hogan"