Seminole Golf Club
Location: Juno Beach, FL
Architect: Donald Ross
Year Constructed: 1929
Played: June 28, 2011
Playing the Top 100 is rife with hurdles and pitfalls. Anyone who has been following my quest at this website knows that the largest and most difficult obstacle is the fact that about 85% of the courses are private and require a member host or sponsor to play. Searching for members is difficult when it comes to all clubs, but for a variety of reasons some are considerably more difficult than others. Seminole Golf Club in Juno Beach, Florida is one of the most difficult ones on the list.
Seminole is only open for a 5-6 month period of time and, as I understand it, most of the members live outside of Florida during the summer. This leaves me once again searching nationwide for the proverbial snowball in a snowstorm. Guest play at Seminole must be accompanied by a member. For Seminole members who wish to have guests but are unable to play with them, there is a very small window for two member sponsored groups of unaccompanied guests each day.
One of the many great things about the Top 100 Quest is the incredible people I have met along the way. Golf is full of kind and friendly people who have been enormous supporters of my quest which never ceases to amaze me. One of those people is a young club pro from Michigan. Corey and I became friends about two years ago and like me Corey loves, appreciates and respects great golf courses. Corey also has the great fortune to work at a top quality club that includes a large number of members who belong to multiple clubs, many of them on the Top 100 list. One day in January of this year I received a phone call from Corey who informed me that his member friend had sponsored an unaccompanied group and that Corey had a spot for me to join him!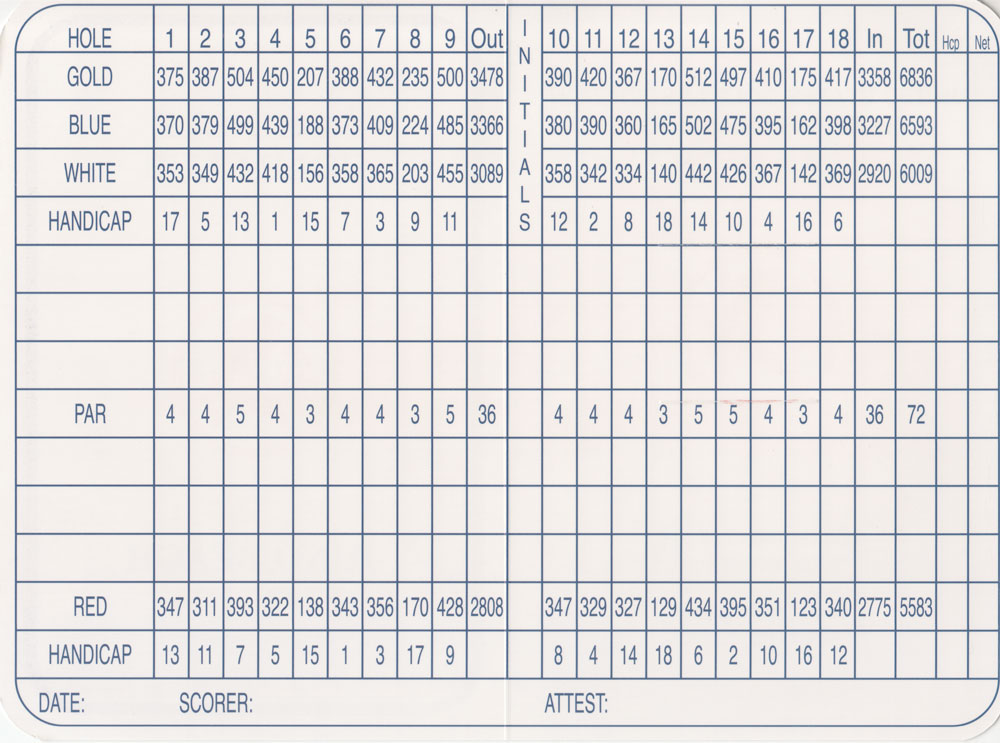 We arrived at the club at 8:30 and the nice lady in the office opened her window and gave us the book to sign in before we made our way to the locker room. I have to say that it was a great feeling to write my name in the guest book. That simple little act was a bit of pinch me moment and drove home the gravity of the situation in which we were currently ensconced.
I've been to many a great golf club and I've seen many great locker rooms. I've also heard too many times to count that such and such locker room was modeled after the Seminole Golf Club locker room. It's nice when you finally get to the see the original in the flesh. The locker room here is simply incredible. It is a large room with super high ceilings, walls adorned with big game animal heads, comfy seating, incredible golf books, club tournament results and gorgeous wood lockers with the locker numbers cutouts at the top. Absolutely incredible. There are many that try to replicate it, but this was the genuine article.
My overall impressions of the course were extremely positive. Going into this I didn't really know what to expect. On one hand you have Florida golf which is largely flat and and has a reputation for being uninspiring. On the other hand you have Seminole Golf Club ranked in the Top 10 on virtually every Top 100 list there is. I just didn't know what to expect. Fortunately the "other hand" wins. I found the golf course to be a wonderful spot with with its own unique personality. The course sits between sand dunes with elevation changes, sandy waste areas and natural water hazards meandering through the property that are filled with brackish water from the inter-coastal waterway. It is the antithesis of typical Florida golf.
While the course sits directly on the Atlantic Ocean there are really only two views of the ocean. The 13th and 17th tee boxes each have a view of the beach and ocean. Other than that the only evidence of the beach is the steady 25 mile an hour wind that, according to our caddies, blows nearly all the time. Apparently, the course does experience the occasional calm day, but by and large the wind is an everlasting presence. We had a fairly normal day with the 25 mile an hour winds and it certainly made the play interesting and presented a considerable test of golf.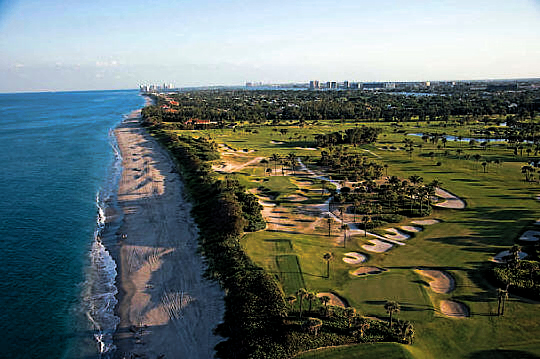 My overall opinion is that Seminole Golf Club is a wonderful and incredible golf club with a fantastic golf course. I found the course to be unique and distinctive which puts in on the very short list of golf courses I call my favorites. Overall it was a wonderful experience and one that I count among the very best I have had in my Top 100 Quest.