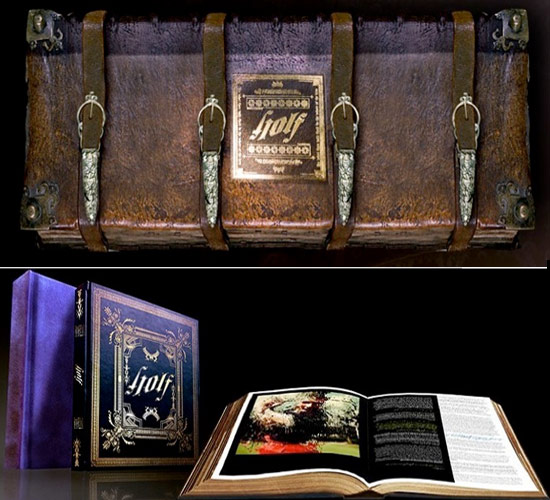 Setting you back $46,605, Wonderland Publications recently published a luxury Golf Bible, simply called Golf.
Measuring over 3 feet in width, weighing over 80 lbs, and bound in an extremely rare 400-year-old Russian Hide leather cove, this golf bible has eighteen chapters that tell the story of the game with contributions from over 50 individuals worldwide in the golf industry.
Our mission has been to create a satirical, informed work of prose and art, designed to capture the true spirit of the game from it's formative growth, through to the realities of the recent financial depression, and on towards new and exciting horizons

Weitzman, Co-Author
The publication also features many restored, rare and never seen before photographs and letters from the late 19th and early 20th centuries, including Ryder, Morris, Jones, Vardon, Duncan, MacKenzie, Park and Hollins, as well as an exclusive insight into the world of Mark McCormack and a look at the comparable evolution of cricket, completed in collaboration with Lords and the MCC archive.
If you are not quite ready to shell out the price of a luxury vehicle, a Collector's edition is available that is priced at a much affordable $544.
Looking to browse before you by? Feel free to peruse, Chapter 6