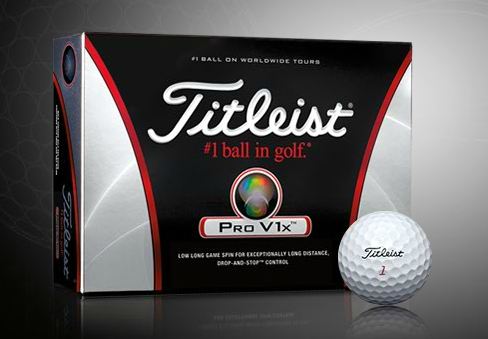 Titleist had yet another big year on Tour, including wins at the US Open (McIlroy), Tour Championship (Haas).  But while they may dwarf everybody else on tour, other brands picked up some big wins as well.  In particular I hadn't realized that Taylormade  snagged 5 wins with the Penta this year:
1. Titleist Pro V1x – 21 wins
2. Titleist Pro v1 – 6 wins
3. Tayormade Penta – 5 wins
4. Nike One Tour D – 3 wins
5.  Callaway Tour i(z) – 2 wins
6. Srixon Z-Star XV – 2 wins
7. Bridgestone B330s – 1 win
How does your favorite golf ball stack up? Can anybody make a dent in Titleist's numbers for 2012?