We're happy to announce a new guest blogger here for the Scratch pad. atruegolfer.com is the golf blog of Jon Birdsong, where he writes about the traditions and culture of golf. We're excited to add Jon's perspective to our blog by sharing some of his best posts with you. Great to have you on board, Jon!
Memberships are down, fewer patrons are attending tournaments, the economy is still recovering and the Tour's main attraction is searching for his game. If I could put one blog post in front of Tim Finchem, it would be this one.
My message would be simple: golf tournaments should adapt to these times. Not golf, not the players, but tournaments – the entire experience. The on-course experience carries over directly to the TV viewer. When the fans are into every shot, the viewers are in it as well.
These aren't the boom years of the Tiger Slam. The PGA Tour now has an opportunity to let fans feel much more engaged with golf's best.
Opportunity
Every time I'm at a tournament, I always hear a fan exclaim how excited they get when players or their favorite player walk by in between holes. This is valuable for the Tour to know. Let the patrons get closer — closer to everything: the players, the green, maybe not the fairway.
Here is a great example of a classic golf gallery: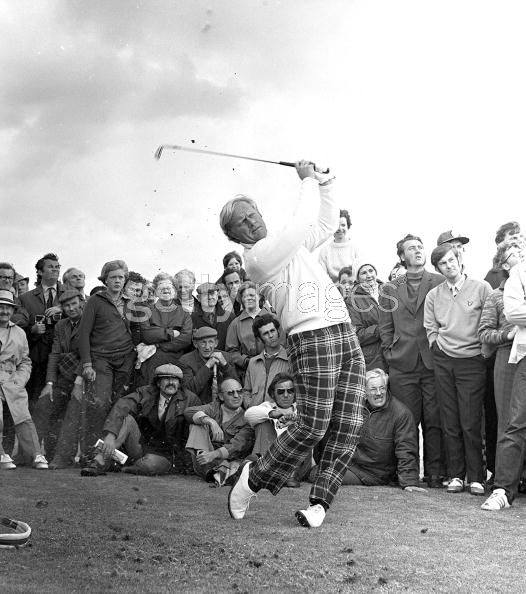 I love this photo. It shows appreciative fans who want to see one of the greatest work his craft. This is how golf should be spectated…even today.
Another great example is the video below. Look at how close the patrons are standing to the green. They are experiencing the round with Gary.
Compare both of those examples with the very exciting finish of the year's Kodak Challenge. Rickie Fowler flew all the way back from China for a chance to win the $1 million prize. The only bad thing about the finish was that the Tour made it boring! No anticipation or crowd participation — it looked like just another Nationwide event. The video below is pretty good thanks to the artful editing and music, but that can only take you so far. Exclude the cinematic magic and you have the same old experience week-in and week-out.

The game has alway been great, but we've been hiding its true greatness with static tournament experiences for too long now. It's understandable to view the other end of this debate: there's too much risk to players, there are too many people now, etc.
However, there are ways where to balance it. One idea is to allow certain ticket holders to follow groups in the fairway. What, you didn't think I was going to leave you without an option for a solution?