I love Norman Rockwell. I love golf. The following two Norman Rockwell pieces incorporate the game into his artwork.
Man Leaving Work to Go Golfing was published on September 20, 1919. I've always felt it's important to leave art up to interpretation but I would be remiss if I didn't point out the sign over the gentlemen's desk that says "Do It Now," and the note left on the door that reads, "Gone on Important Business."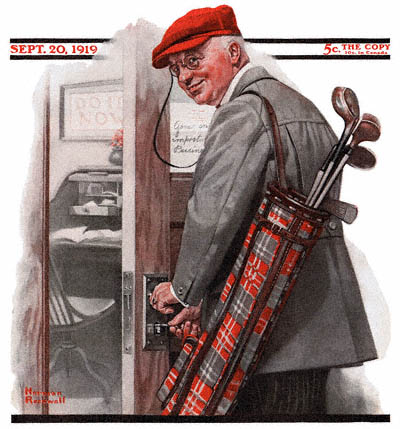 Missed! came from Rockwell's Sporting Boys series. The facial features of all the boys says it all!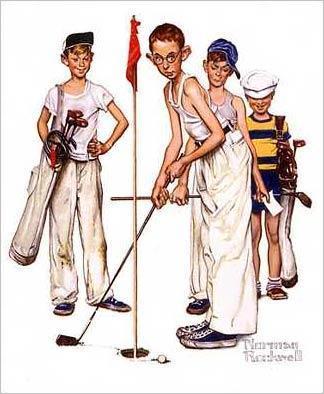 Which piece is your favorite?
Jon @ atruegolfer.com