This was to be the week. Masters 2010 was Tiger's opportunity to make amends. In his words, he would be more respectful of the game and more appreciative of those who have supported him. Early in the week, a softer Woods was freed up around the press, he was reportedly more generous with the patrons, and he smiled – often. The collective golf world breathed a sigh of relief as the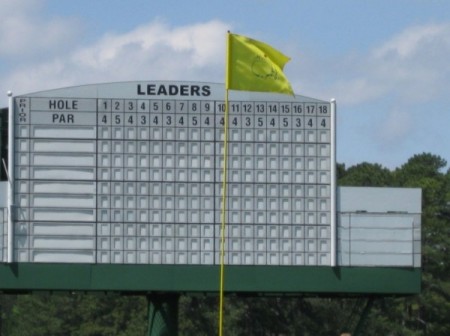 beating heart of our game strolled around the grounds at Augusta with a seemingly contrite and humble outlook on golf and life. Yes, the new Tiger appeared tuned-in to the world outside of his Nike cap. Perhaps he really got it – he'd dragged us all down with him, and now he'd returned to pull us all back up. This was a promising start.
We watched Tiger on Thursday afternoon, and at times we were once again amazed by his golf. But no one ever really questioned his ability to show up and hit a low rope hook around a tree. What we sought was a Tiger we could get behind not for the shotmaking but for the example of reconciliation and humility. For once, we wanted a Tiger that was more than simply an astonishing golfer. But as the week progressed, Tiger regressed. He was back to business as usual in the media room, back to using his cold stare to put distance between him and anyone who might encroach. Then came Sunday afternoon at Amen Corner.
A struggling Woods was still in the hunt when he stepped up and hit what looked like a 20-handicap 3-wood off the 13th tee. As the gouged pop-up sailed through the air like a routine fly ball, we saw the defeated Tiger body language we've grown so accustomed to over the last few years. The one-handed release, the slap of the club to the ground, and then the self-admonishing roar, "Ti-GER!" Nothing offensive, just tired and overplayed. He ended up with a birdie on the hole, but that wasn't the point. After the five month hiatus and all the anticipation of Woods' return, it seemed odd that it had come to this: watching Tiger Woods play golf just wasn't as interesting as it used to be.
Moments later, after a clutch 9-iron on the short par 3 that had drowned his Sunday charge in 2009, Phil Mickelson made a putting stroke for the ages from the back of the 12th green. The ball seemed to glide towards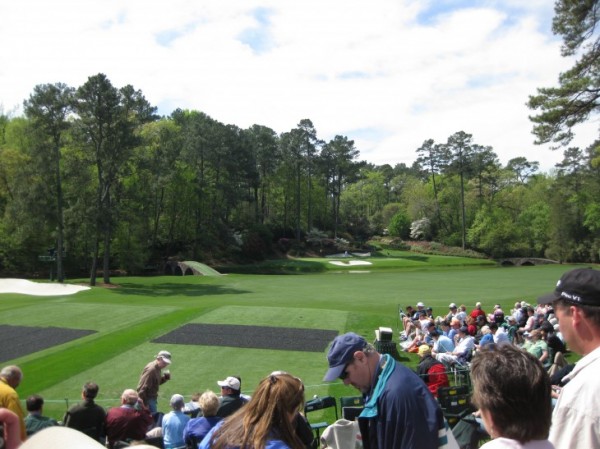 the cup like a hockey puck on green ice. Smooth doesn't do it justice. When it dropped, the crowd erupted and Phil punctuated his birdie with a quick step and a decisively uncharacteristic fist-pump. You could see the rush in his face like never before. In an instant, it seemed, the aw-shucks Phil was transformed. This was Phil Mickelson at a turning point. After years of playing second fiddle, years of endless comparisons to the overpowering and omni-popular Woods, never was the contrast so great, and never was the opportunity so ripe for Phil to step out of the shadow. Not only did he make that giant step, he slung himself out of Amen Corner with the velocity of a jai alai ball and never looked back. Phil has beaten Tiger before, but this time it seemed it might be for good.
As Phil was putting the final touches on his masterpiece painted with Callaways, Peter Kostis caught Tiger for a post-round interview. In response to a question about controlling his emotions on the golf course, Woods bristled, proclaiming that people make way too big a deal of his pouty demeanor. And so in a week's time we'd come full circle. Humble and contrite were out the window, but most of us had already moved on.
The green jacket that Angel Cabrera wrapped over Phil's massive shoulders might as well have been a cape with a big letter "P" stamped on the back. Never has a sport needed a new stardard-bearer more than in this moment. With all of the circumstances and story lines surrounding his win at the 2010 Masters, Phil Mickelson may have taken his first step in Arnold Palmer's enormous shoes, shoes that Tiger Woods never seemed very interested in filling.