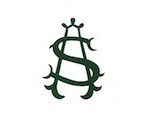 Shoreacres
Location: Lake Bluff, IL
Architect: Seth Raynor
Year Constructed: 1921
Played: October 4, 2010
Shoreacres is one of the courses that I was really looking forward to on the list. I didn't know anything about it other than everyone who plays there seems to come away in love with the classic Seth Raynor design.
Located just north of Chicago in the town of Lake Bluff, Shoreacres has occupied its perch on the shore of Lake Michigan since 1916. While the clubhouse does have a water view I should point out that the golf course itself is completely inland with no views of the lake or coastal holes anywhere on the course. In scouring the internet for information on the club there is very, very little available. I usually like to learn a little bit of history about a club before visiting but the best I could find in this case was a very abbreviated take on the club's 94 year history. The short story is that the club was founded in 1916 and the course designed by Raynor opened in 1921. After 70 years the course had lost many of its "Rayor-esque" qualities and Tom Doak's firm Renaissance Golf was brought in to restore the design to its original glory. From what I hear they did a masterful job. In an interesting side note I did discover that the original clubhouse, built by David Adler, burned to the ground in 1983. A local Chicago architect by the name of Laurence Booth was commissioned to build the new clubhouse which is in use today and compliments the style and vibe of the club perfectly.
We decided to play from the "Raynor" tees which play to 6,309 yards and, as I understand it, are the course's original tees. Sometime in the recent past there were back tees added to 8 holes which allow for the tips to stretch out to 6,530 yards . . . this does modernize the course a bit, but even the new tees are fairly short and very manageable for the average golfer when compared to many of today's modern courses.
Raynor starts the course out fairly friendly on the 1st hole with a 478 yard par 5. The photo below was taken from the tee box and as illustrated is a fairly straight and flat hole.