By: Jonathan Baker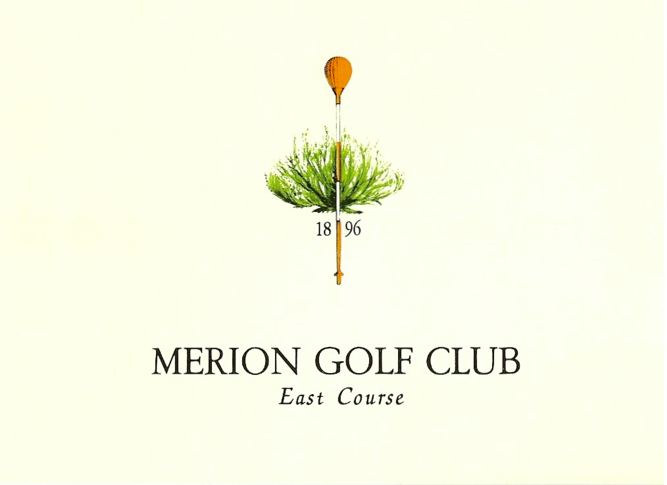 Most courses ranked atop America's 100 Greatest Golf Courses have a special component to them. Something intangible that you don't necessarily expect until you play there. Maybe it's the history, the grounds, the exclusivity, the views, the course conditions. Whatever it is, it creates an aura around the entire experience that makes you float mindlessly, yet remember everything.
I've been lucky enough to have this happen a few times. It's come along the Pacific cliffs at Cypress Point, amid the azaleas at Augusta, and most recently among the white faces and wicker baskets at a course that embodies the true essence of golf's golden age: Merion Golf Club.
Situated among the well-healed neighborhoods along Philadelphia's Main Line, the Merion Cricket Club was founded in 1865, a sporting playground for the Philadelphia elite. By 1896, a golf contingent had emerged from the membership and with it, an 18-hole course on the club grounds in Haverford. A decade into the 20th century, Merion turned to Scotsman Hugh Wilson, to design and build a new course on acquired land in nearby Ardmore. By September of 1912, Merion Golf Club's East Course opened for play, and was instantly hailed among experts, "the finest inland links in the country." Read the rest of this entry »
Can't make it to the course today because of bad weather or a long day at work? Well, you can still experience the joy of golf without even putting on your golf shoes by enjoying one of these classic golf movies in the comfort of your own living room.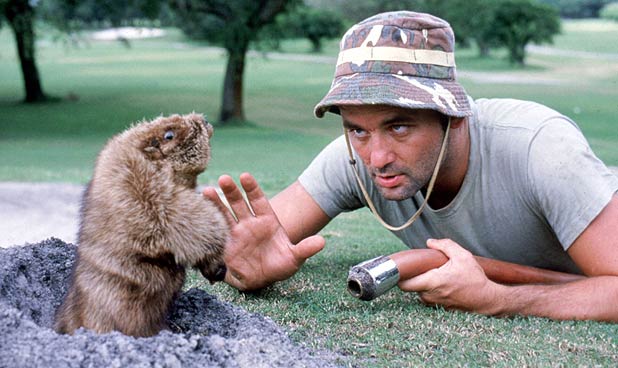 Caddyshack is a 1980s comedy starring Chevy Chase, Rodney Dangerfield, Ted Knight, Michael O'Keefe, and Bill Murray. The film takes place at an exclusive golf club, probably a little more eccentric than your own (depending if your groundskeeper has an unhealthy obsession with a gopher or not). Director Harold Ramis sinks a perfect hole in one with Caddyshack's side-splitting, wacky humor. The film became a model for other teen comedies of the early 1980s and was followed up by a sequel Caddyshack II.
Tin Cup (1996) is a romantic comedy about a former golf pro (Kevin Costner) who attempts to revive his golf career, in order to qualify for the US Open and steal his rival's girlfriend. Kevin Costner probably does such a great job depicting a golf-pro because the guy can actually golf! He is ranked number 39 in Golf Digest's "Hollywood's Top 100 Golfers." Read the rest of this entry »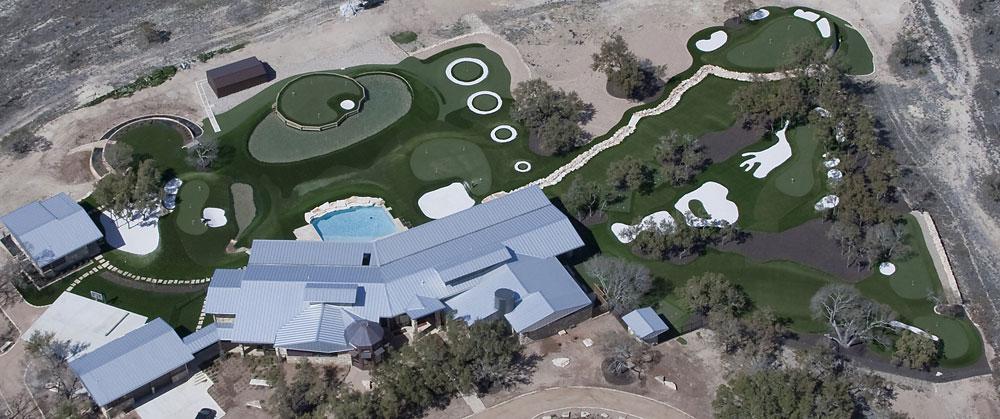 I think I would have the same backyard as Dave Pelz if I won the lottery. His backyard practice facility is just ridiculous. He's replicated a number of famous greens including the island 17th from TPC Sawgrass. My first thought was that he must have an insane water and lawn care bill each month. But don't worry, the greens are made of SynLawn synthetic turf and consequently don't have to be watered or mowed, providing a perfect low-maintenance practice area year round.
Derek @ 72strokes.com
Watch this rare footage of Marilyn Monroe taking her golf lesson at a driving range in Canada during the filming of "The River of No Return in 1953″.
It looks like she might have picked up a bit of Joe's baseball swing, but she does have excellent follow-through (and, of course, a stunning outfit too).
Masters week is here which means Christmas-morning-like excitement for golfers world-wide.
The Masters Tournament is the best viewing experience in sports, there's no question. What makes it the venue, experience, and tradition like no other? The legacy of Bob Jones.
There's a reason Bobby Jones' polite portrait is displayed in the locker rooms of Peachtree Golf Club, East Lake Golf Course, Merion Golf Club, Augusta National Golf Club, and hundreds of clubs throughout the world. The game of golf is played by the most powerful men in the world: money, power, and achievement is attained by many players of our sport. However, earning our society's highest accomplishments while maintaing humility, tact, and grace was never performed better than Bob Jones. No CEO, politician, or athlete will ever achieve Mr. Jones' status in society while maintaining his level of humility. It's impossible to put in words.
Pictures and his words are all we have now.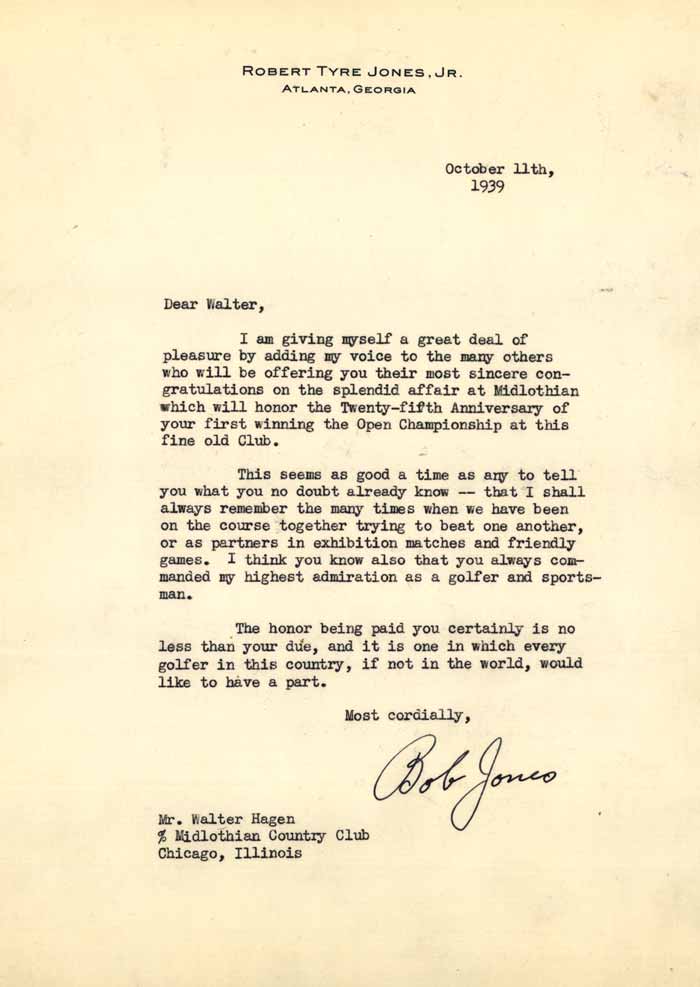 Read the rest of this entry »
Golf ball diving is multi-million dollar business. To speak numbers, an estimated 518 millions of rounds of golf are played in the USA each year and on average, a golfer looses 4.5 balls per round .

Unfortunately, this industry is also very dangerous as they are physically demanding, as well filled with perils in the form of snakes, alligators and even sharp metals. We also hear stories of divers drowned by either human error or faulty equipment. According to news reports, at least four golf-ball divers have drowned in this country in the last four years alone while searching what they call as the "White Gold". Watch this fascinating video (click here) to know about the world of golf ball diving.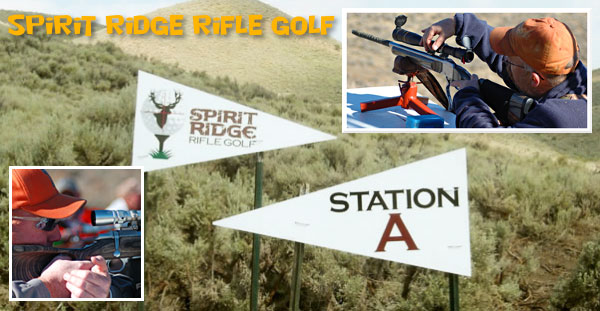 They play a different kind of golf in Utah:  Rifle Golf.  Founded in 2005, Spirit Ridge Rifle Golf is the only shooting range of its kind in the world.  The course consists of 9 "holes" over a 7 mile course set on 10,000 acres.  You'll have the opportunity to take shots from 175 to 1200 yards on 30 different targets.
For only $50 (plus $35 to rent an ATV) you can test your shooting game at Spirit Ridge Rifle Golf.  And don't piss off the cart girl… she's probably packin'.

Derek @ 72Strokes.com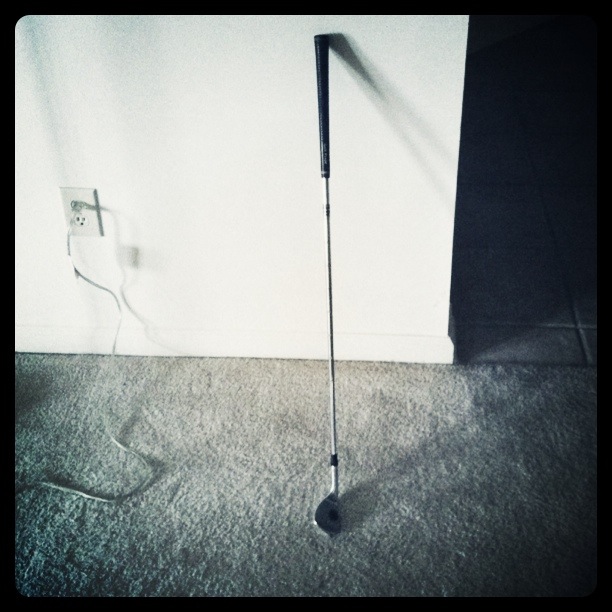 There's something comforting about having a golf club only a few paces away. The office, the living room, or even a lightly trafficked hallway are all locations where I've received enjoyment from its mere presence. Then, to stand over it, take a few putts or practice swings with your work attire or gym clothes on keeps the game familiar and fresh even in the most unsuspecting times of the year. As we all ramp up for this golf season, a good way to start is by taking one club out of the bag and put it somewhere you frequent often. You'll get more inspiration from the club being in your hand than any book, article, or blog could ever assemble.
Jon @ atruegolfer.com
Golf photography is unlike any other sport. There are so many facets to it – the style, emotion, scenery – it's fascinating, yet overwhelming. A golf photo has versatility. For instance, there are golf photos appropriate for the guest room bathroom, then there are photos for the living room and if daring enough, the dining room. Regardless of style or taste, each photo has a place in a golfer's home. This post shares 7 golf photos and where they could go in your house.
Bobby Jones, 18th hole at St. Andrews: "Carried Like a King"
In 1930, the year Bobby Jones won the Grand Slam, the British Amateur was held at St. Andrews. Below is a picture of Bobby Jone being hoisted by the crowd as he holds up his famous putter, Calamity Jane. Bobby became such a crowd and city favorite, in 1958, he was awarded with the Freedom of St. Andrews. The only other American bestowed with such honor was Benjamin Franklin. Watch his acceptance speech here.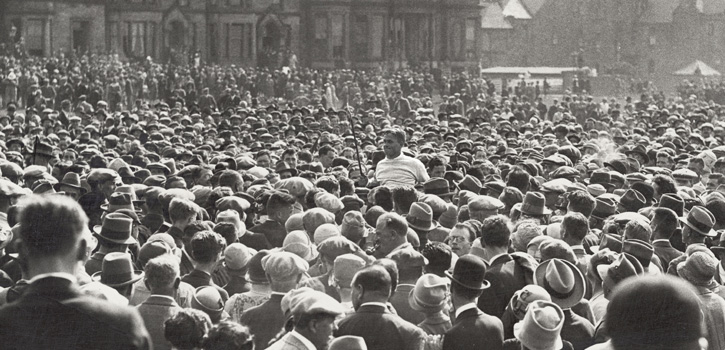 Place in the house for "Carried Like a King:" – The Smoking Room. Read the rest of this entry »