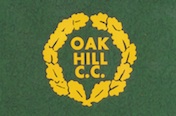 Location: Rochester, NY
Architect: Donald Ross
Year Constructed: 1925
Played: September 23, 2008
Sometimes I feel like the luckiest guy in the world. The day I played Oak Hill Country Club's East Course was one of those days. Here I was playing golf at one of the world's great courses on a day with PERFECT weather and with fantastic playing companions. On top of all that I was playing pretty well! I felt so good and relaxed that I forgot all about every other thing going on in my life and in the world for those 4 hours. The day ended up being exactly the type of escape that golf is supposed to be.
Once you pass through the main entrance to the club you drive for what feels like quite a ways down a road with golf holes lining the left hand side. After what seemed like an eternity I finally got my first glimpse of the clubhouse, a grand old tudor building with a cool slate roof. Inside it is HUGE (69,000 square feet) and has everything you would expect a clubhouse to have . . . including 8 lanes of bowling!

The Head Pro at Oak Hill is none other than Craig Harmon. Craig Harmon is the son of Claude Harmon who happens to be the 1948 Masters Champion and the last club pro to ever win a major title. Also of note is Craig's brother, Butch Harmon, who coached Tiger Woods during his 34 month hot streak where he took home seven major titles. If there were golf royalty in America, they would surely have the last name Harmon.
A couple of noteworthy things about the course. Donald Ross did the original routing and layout of both the East and West Courses in 1925. The East Course is the tournament course and has hosted numerous USGA and PGA events including The Ryder Cup, US Open, Senior US Open, US Amateur, PGA Championship and Senior PGA Championship. In 2013 the PGA Championship will be returning to Oak Hill for the 3rd time. No other club has hosted this many majors.
We played the white tees which are set up to play just over 6500 yards. The blues played 6900 and the blacks (where the pros play from) were stretched out to 7150.
The 1st hole is a fairly long par 4 at 433 yards. Below is a photo of the approach to the green. There is a creek running across the fairway about 80 yards out from the center of the green. The drive is at a tricky angle and for the second shot players need to hit a mid to long iron over the water. Not an easy starting hole. Even Ben Hogan once stated it was the hardest starting hole in golf.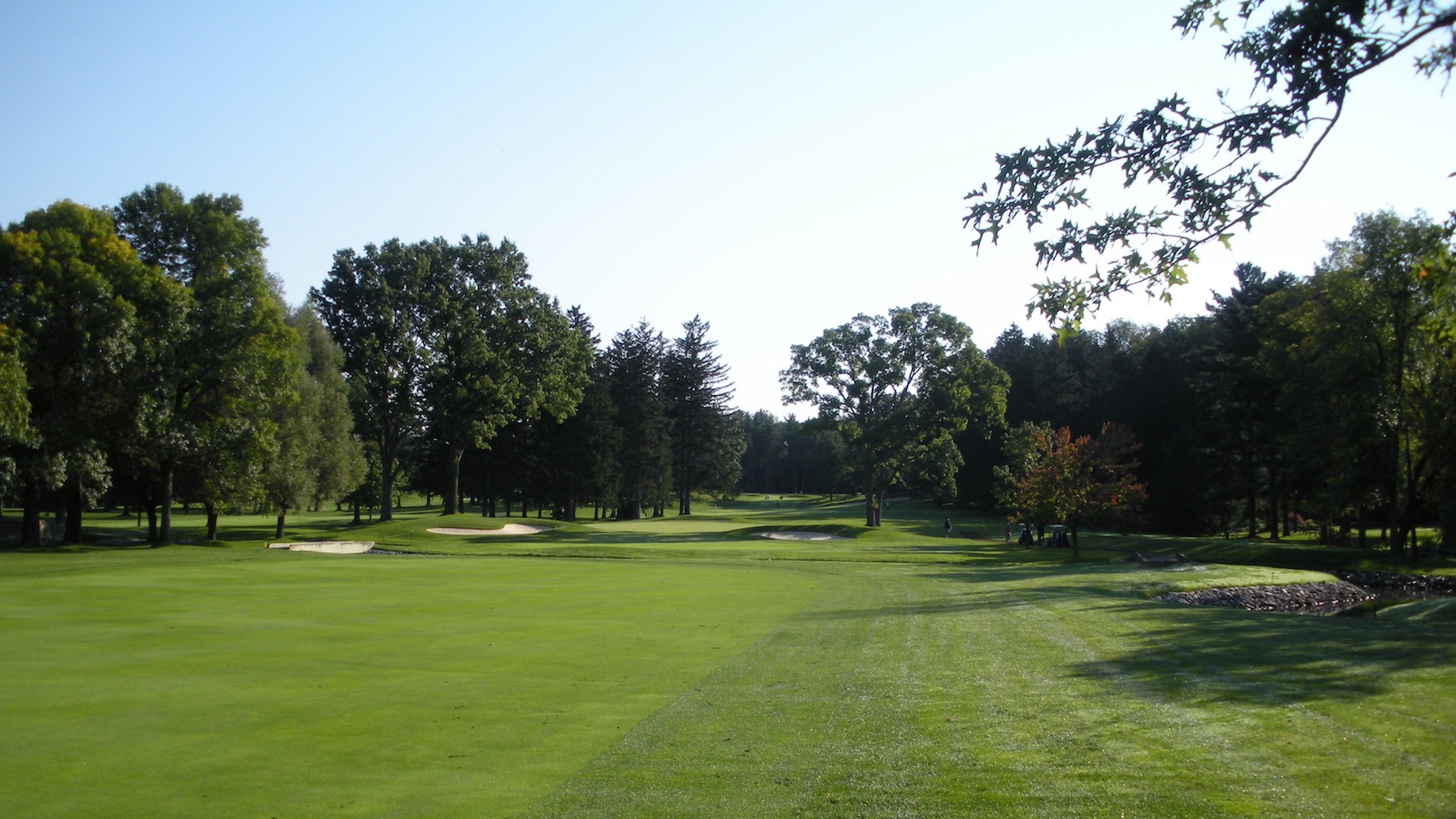 Below is a photo of the 2nd green. At 361 yards this is a relatively short par 4 to an uphill green.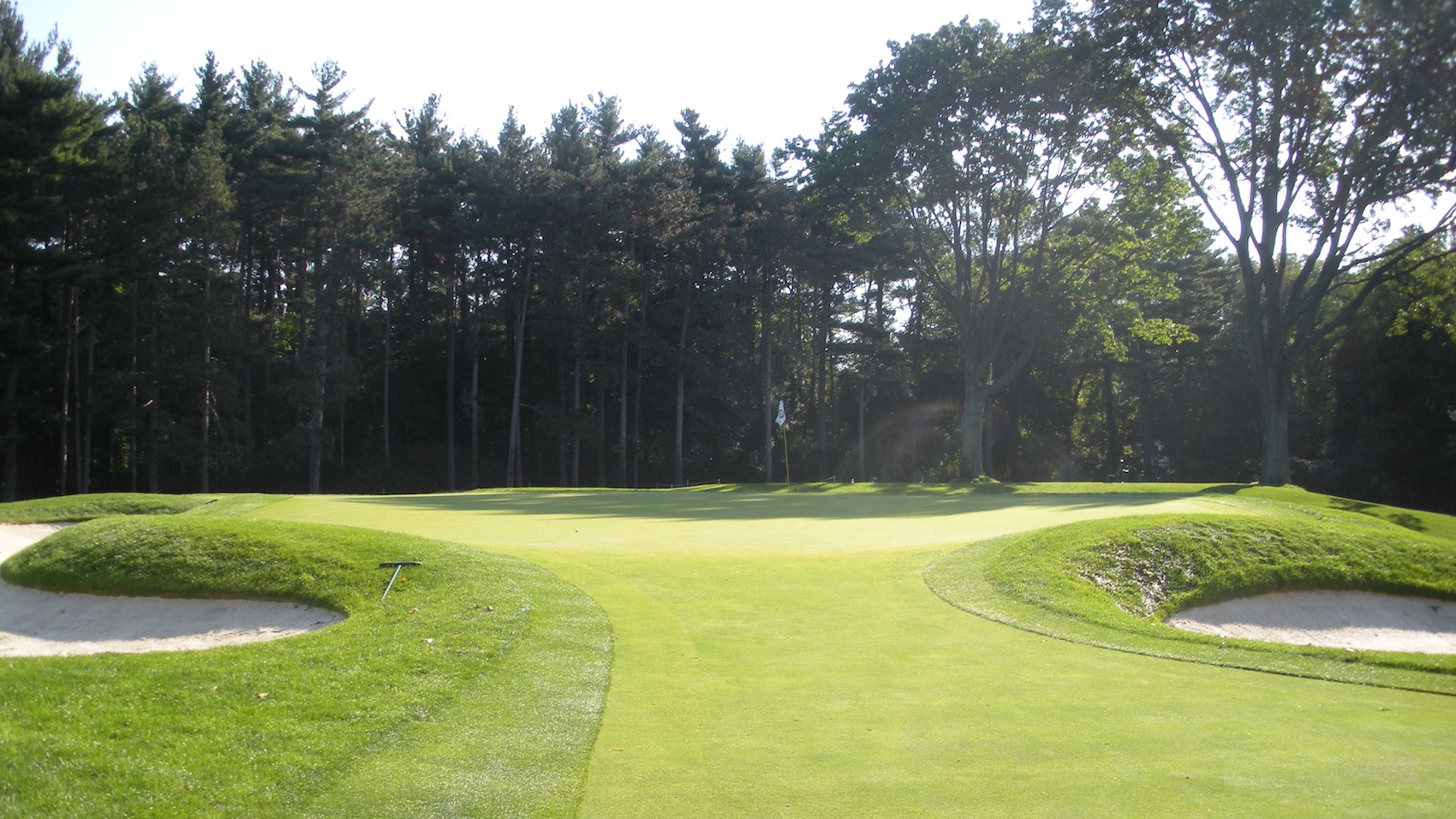 Continue reading "Top 100 Courses: #17 Oak Hill Country Club (East Course)"