In spite of the ban for golf for being associated to British colonialism, golf in China is becoming immensely popular and is growing exponentially. China's first golf course was built in 1984 and the country presently has only 600 courses – that's 1.5M people per course (talk about a long round) – targeted mainly to the wealthy provinces such as Beijing, Jiangsu, Guangdong and Hainan. Hainan in particular has been exempted from the ban by the government and is seen as an international tourism hub. However, golf's inclusion in the 2016 Olympics is expected to drive significant demand for more courses and greatly expand the game's reach.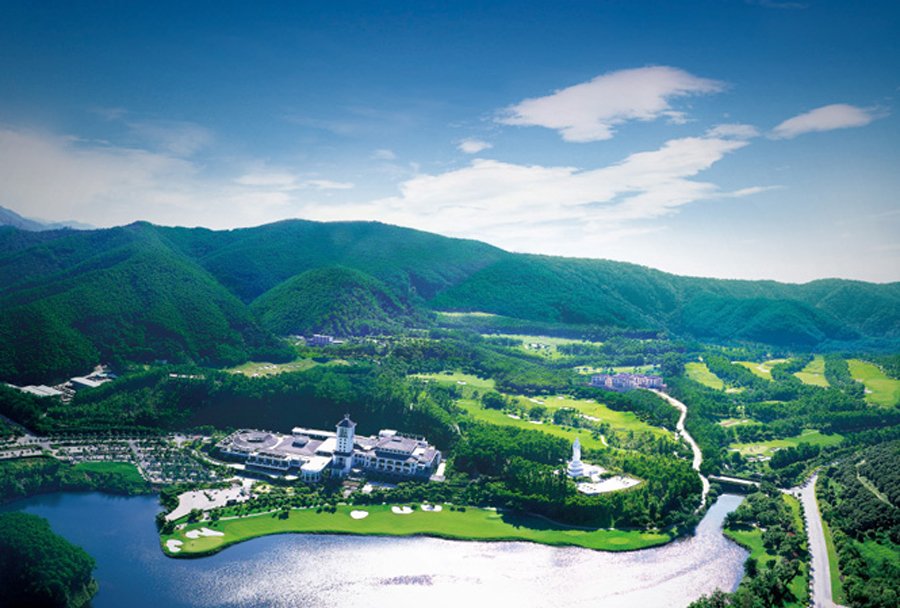 The biggest attraction in Chinese golf is the Mission Hills resort/Golf club. With twelve immaculately manicured courses and nearly 10,000 members, Mission Hills is dubbed the "World's Largest Golf Club" by Guinness World Records. The twelve courses are designed by a number of famous pros including Jack Nicklaus, Greg Norman, Annika Sorenstam, Ernie Els, Jose Maria Olazabal, David Duval, Nick Faldo, Vijay Singh, Pete Dye, David Leadbetter, Jumbo Ozaki and China's Zhang Lian-Wei.
As golf becomes more popular in China, Mission Hills is the center of the action. The club has already brought the world cup to China, acting as the host for Asian Amateur Championship 2009. It also hosted the first European Evergreen PGA tour event, in collaboration with the European Seniors Tour and the China Golf Association, from March 11-13 this year, with total prize money of US$ 35 million.
Playing a round at Mission Hills costs $148 US on a weekday and $200 on a weekend. The club's features includes three world class spas, a 317 room 5-star hotel, golf academies from renowned instructors David Ledbetter and Cindy Reid, around 51 tennis courts, and of course the world's largest club house.