Posts Tagged 'pro golfers'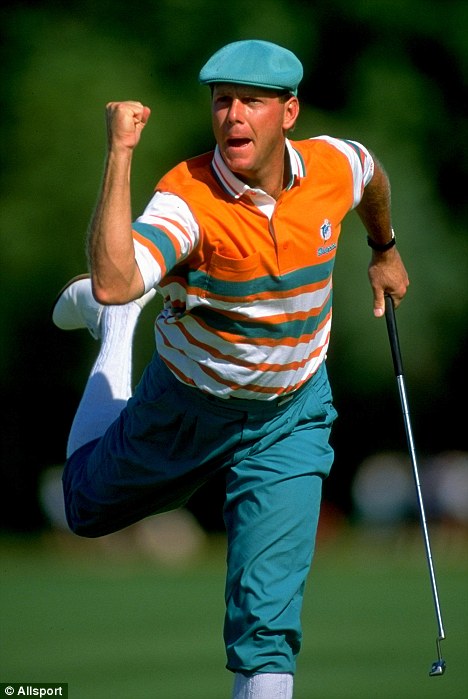 Sometimes it seems that time passes by so quickly. It's hard to believe that today marks the 15th anniversary of the passing of one of golf's most memorable players.
Payne Stewart won 11 times on the PGA TOUR and was a 3-time major championship winner. He did it with flair, grace and won pretty much every fan over in the process. He was a gentleman who played the game right, but also had a great intensity about him that showed what kind of competitor he was. On Oct. 25, 1999, Stewart tragically died in a plane crash when the cabin lost pressure. All on board died of hypoxia — a condition in which the body or a region of the body is deprived of adequate oxygen supply.
I still remember when I heard the news from a co-worker. It seemed almost surreal. I didn't believe him at first and thought it was some type of sick joke. I had just seen Stewart at the Ryder Cup in Brookline a few weeks earlier and watched on as he celebrated their improbable comeback along with his US teammates.
A lot of great golfing moments have happened since his passing at a way too young age of 42. But Payne helped to provide quite a lot of memories himself will live on in golf history.
They say golf swing power is the result of three specific factors. The first 2 are more important than the third. Those three factors are: swing mechanics, golf strength (your fitness), and golf equipment. Here is the best example video we could get – Rory McIlroy getting all the 3 right. Watch this monstrous drive carrying the ball to 436 yards. It nearly missed Ian Poulter who was in the group putting on the green at the time.
McIlroy apologised to Poulter for nearly hitting them once he reached the green, and cheekily told him: 'I only hit a three-wood'.
How do we control the club face? Here is a simple but brilliant tip from Jack Nicklaus. For all those looking to move from simply hitting to working the ball, a must watch!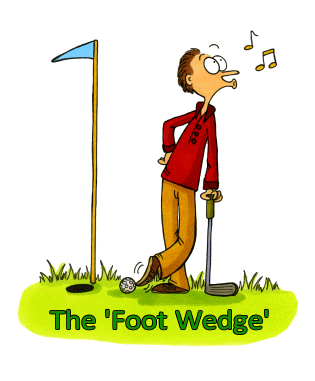 To hear John Huggan tell it, it's pretty common:
You may not want to hear this, but golf at every level is rife with cheating. Well, OK, rife may be too strong a word. But it's out there, at every level of the game up to and including the professional level, where the temptation to transgress is obviously increased by the often huge financial rewards available.

You'll never read the names of those involved though. Officialdom doesn't want you to know who they are (and the legal implications of publicly exposing the culprits don't help either). Some, in fact, are really quite famous. One multiple major champion, by way of example, is a notorious cheat and the subject of any number of head-shaking locker room tales. Ryder Cup players are not immune either. At least one is tainted forever by his serial cheating. And there are others, many of whom have won events through the most dubious of methods.
It's hard to tell exactly how accurate his assessment is.  We all know of the rumors about Vijay Singh, and there's a scandal surrounding Elliot Saltman and some shady activities on the European Challenge Tour (the equivalent of the Nationwide here in the US).
With that much money on the line, pros will take every advantage they can get – whether it is the grooves on their wedge, or the putter on their belly. And with the money that's on the line, it's not terribly surprising to hear that there's quite a bit of rule bending going on.  We know that it's happening on the LPGA.
Maybe we all sort of assume that it's taking place and that's why we're so impressed when somebody does something like Brian Davis.
[Illustration from mensgolftips.com]
Derek @ 72strokes.com
In this video parody, Ben Crane (who has taken lots of flak from fellow players and fans for his excruciatingly slow play) resolves to improve his speed. What's your new year's resolution?
Promo video for the European Tour with some amazing tricks (I'm still not sure how he catches that ball) but perhaps the most impressive one was hitting an approach off the back of the club to within 15 ft of the hole. (Click here if you don't see the player below).
There have been magicians on the pro tour for some time – check out this highlight of Seve Ballasteros putting magic at a 1984 exhibition match. (Click Here if you don't see the player below).
The chart below shows the cycles of greatness on the PGA tour since its inception in 1916 through 2004. The chart includes 57 players that have won at least 15 events on tour, as well as the most dominant players, whose rise and fall are graphed out over time. Click on the link to be taken to a page where you can zoom in and view the details of the chart (and can also buy a print, if you would like).