Archive for the 'Inspiration' Category
Tommy Morrisey was born with one arm due to a blood clot. At just 3 years old, this little prodigy has a swing better than most of us. Watch this below video (or click here) of Tommy smacking the golf ball over 100 yards – a great piece of inspiration!
Watch this amazing shot off the road from Charl Schwartzel (click here), the 29-year-old former Masters champion, at the par-4 16th hole at the 2014 Volvo Golf Champions, Durban Country Club in South Africa. With approximately 150 yards to a hole with no clear path, it was a bold move by Schwartzel  to draw off the concrete rather than playing it safe. The blind shot flew over the trees nearly went right into the cup making it one of the best recovery shot we have ever seen.
At times pro-golfers get a bad swing and the ball may well end up stuck in a tree. Well, when that unfortunate event happens there are 3 ways out for a continuing play,
a. Unplayable – Declare the ball unplayable under Rule 28 and take a one-stoke penalty
b. Lost Ball – One-stoke penalty and return to the spot if the previous stroke and replay the shot
c. Play It as It Lies – Meaning, climb the tree, get into a position and take a swing at the ball. By doing so you avoid the one-stoke penalty.
On the tour, where every stroke counts, the process are apt to choose option c – see the famous examples of Bernhard Langer and Sergio Garcia. These guys really do have every swing in their bag!
How do we control the club face? Here is a simple but brilliant tip from Jack Nicklaus. For all those looking to move from simply hitting to working the ball, a must watch!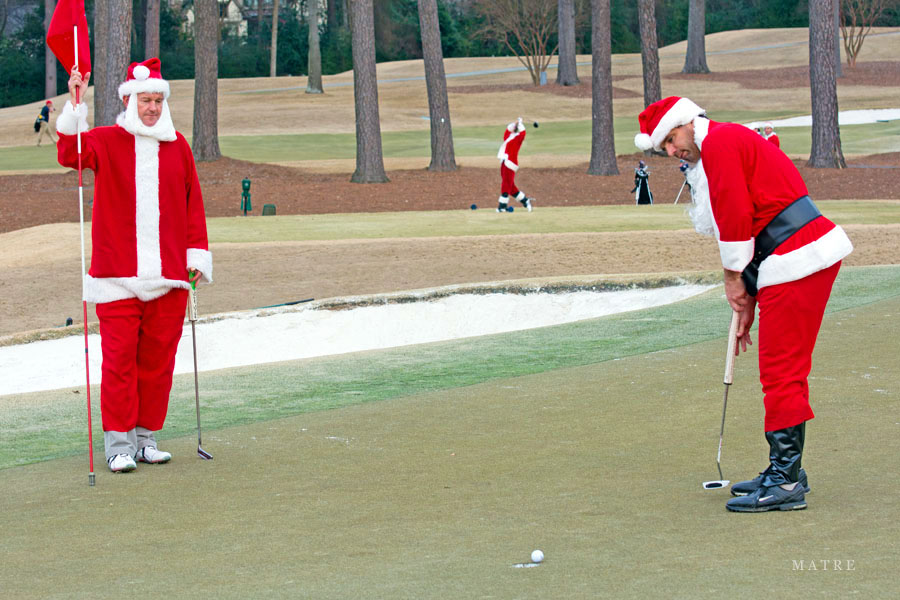 Robert Matre's passion for photography was born on a golf course, when he took his camera to a practice round for the WGC- American Express Championship in Atlanta in the Fall of 2003.  Over the past ten years, he has photographed over 50 tournaments, including eight consecutive U.S. Opens from 2004 – 2011. To see more of his work click here, and prepare to be mesmerized.
Murray Irwin "Moe" Norman was a legend. He was arguably one of the best ball strikers ever.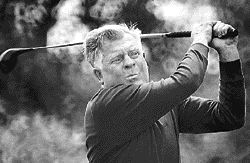 His accuracy and ability to hit shot after shot perfectly straight gave him the nickname "Pipeline Moe". But it is unfortunate that many don't even have heard of him, probably because of a short career. He turned professional in 1957 but played just 27 PGA tour before returning to play in Canada after a bitter experience with the officials. But nothing can take away the serious talent he possessed and we'll never know what he might have achieved if he had a longer career.
He won 55 Canadian Tour events, had 33 course records, and 17 hole-in-one's. Yes you read that right – 17 hole-in-one's! 59 is considered to be the magic score in golf – well, he did that too, not once but thrice!
In January 1995, Titleist decided to pay Moe $5,000 per month for nothing more than his unique contribution to the game of golf.  Moe passed away September 4, 2004 at the age of 74.
Watch this below video (or Click here) on Moe Norman. Truly inspirational!
Over its history, the game of golf has had its share of iconic moments – inspirational events that are remembered by all golfers. Below, in pictures, our Scratchpad team lists a few of these iconic moments. Which ones are we missing?
Read the rest of this entry »