Online & Mobile USGA
Golf Handicap Tracking
USGA Handicap Indexes & Cards
Made for Beginners & Experts
Statistics & Performance Reports
Get a Handicap in Under 5 Minutes
Improve your Game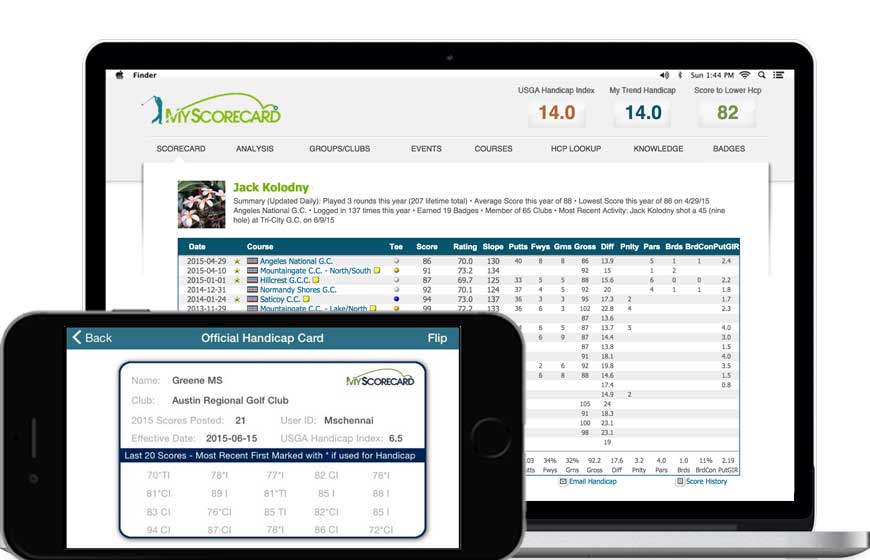 What are Golfers Saying?
J.D., N. Hampshire (19 Hcp)

I have tried 3 or 4 other similar sites and MyScorecard is far and above them. Easy to use, and covers every important aspect of your game.
J.W., N. Carolina (9 Hcp)

I'm glad you guys provide this service. It is the best on the Web and something I've been looking for, for some time.
Sign up for MyScorecard today
From handicaps and statistics to managing groups and more, you'll discover the effortless way to stay on top of your golf game.
LOG IN
Start your 1-month free trial today, with no payment information required, and continue for only $14.95 per year.