Track 30+ Stats - See Reports - Improve your Game

What should I shoot on a good day?
The MyScorecard system will calculate a Target Score for each course you will play, representing what you should shoot for on a good day. Now you have something to aim for on the course! We will also give you a Score to Lower your handicap, which is the score you need to get a stroke off your handicap, and most of the time what you would shoot on a great day.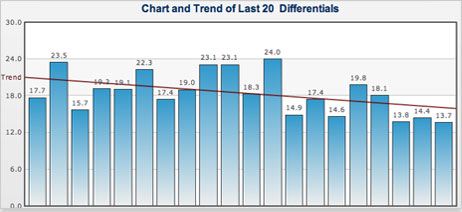 Am I Getting Better?
Our reporting features will let you track your game over time, including scores, handicap, and differentials (scores adjusted for course difficulty) to see whether your game is improving. We let you do it for one course or for your entire game. We also let you track your statistics over time to see if that new putting stroke is helping or your new swing off the tee is working.


What Statistics Can I Track?
You can choose from over 30 different statistics to track. If you enter your scores on a hole-by-hole basis, the system will calculate many for you automatically. If you enter on a total score basis, you can choose to enter or skip for a day if you forgot. We'll then calculate a number of reports to help you compare and improve your performance.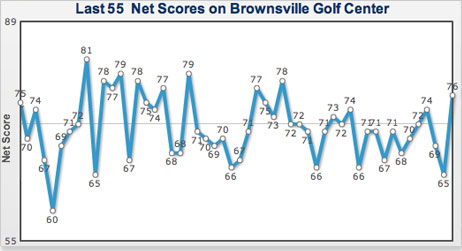 How do I perform at my favorite course?
Drill down to a course-by-course level and look at your performance over time on a gross, net score, or differential basis. Find out what is truly your best game on that course and when you played it. See which holes are the toughest for you so you can prepare for your next game, and take a look at your ringer score - compiling the best holes of all your rounds ever played!





What is my best game of the year?
Looking across courses and taking into account the variation in difficulty we'll tell you your best and worst round! It may surprise you, as if you play different courses, your best round is not always the lowest score. Enter you previous rounds and we'll take those into account as well!




How do I compare against Phil, Tiger or Michelle?
Our You vs. the Pros reporting tool lets you compare your game against your favorite professional across a number of statistics, from driving to putting to approach. The more you track, the more you can compare.


How wild / consistent is my game?
Our Variability Report performs an in-depth statistical analysis, producing one easy-to-use number that provides insight into your level of consistency. We'll show you how you stack up against golfers of the same handicap and explain some the advantages and disadvantages that you have in competition.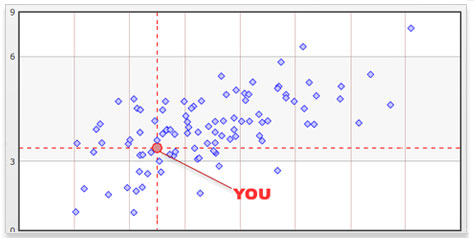 ©Copyright 1999-2023, Myscorecard LLC, All Rights Reserved